Hancock County,Ga.
American History & Genealogy Project
Eileen Babb McAdams - Baldwin County AHGP Co-ordinator; Paula Franklin - Georgia AHGP Co-ordinator
Created Dec. 17, 1793 from Greene and Washington Counties, Hancock County. The county borders Baldwin, Glascock, Greene, Putnam (Oconee River), Taliaferro, Washington & Warren (Ogeechee River) and is named after John Hancock, a signer of the Declaration of Independence. Sparta is the county seat.


Some of the first settlers were General H. Mitchell, Bolling Hall, Charles Abercrombie, General Adams, Henry Graybill, Joseph Bryan, William Rees, Jonathan Adams, John Montgomery, Jacob Dennis, Archibald Smith, T. Holt, Thomas Raines, James Bishop, Isham Rees, M. Martin, R. Clarke, R. Shipp, F. Tucker, L. Barnes, W. Wyley, William Saunders, James Thomas, Jesse Pope, Jonas Shivers, William Hardwick, L. Tatum, Robert Moreland and William Pentecost. Most names are from Historical Collections of Georgia Rev. George White, 1854.

This site is a member of The American History and Genealogy Project (AHGP),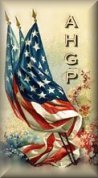 an unincorporated not-for-profit network of independent sites devoted to History & Genealogy, and covering North American Countries and Territories. For more information about our group, including how you can join us, please see our About page.




A special thanks to Georgia Genealogy for the use of their server.

This site may be freely linked, but not duplicated in any way without consent.
All material was transcribed by me unless indicated.
Submitted data and photographs are copyrighted by the submitters.
All rights reserved! Commercial use of material within this site is prohibited!

since August 2, 2004.
Thanks for stopping by!


Eileen Babb McAdams copyright 2004