Wilkinson County, Ga.
Photo Album
C
Share your photos. Email me
Photographs are copyrighted by the submitter and may not be copied and/or published
without the express written permission of the submitter.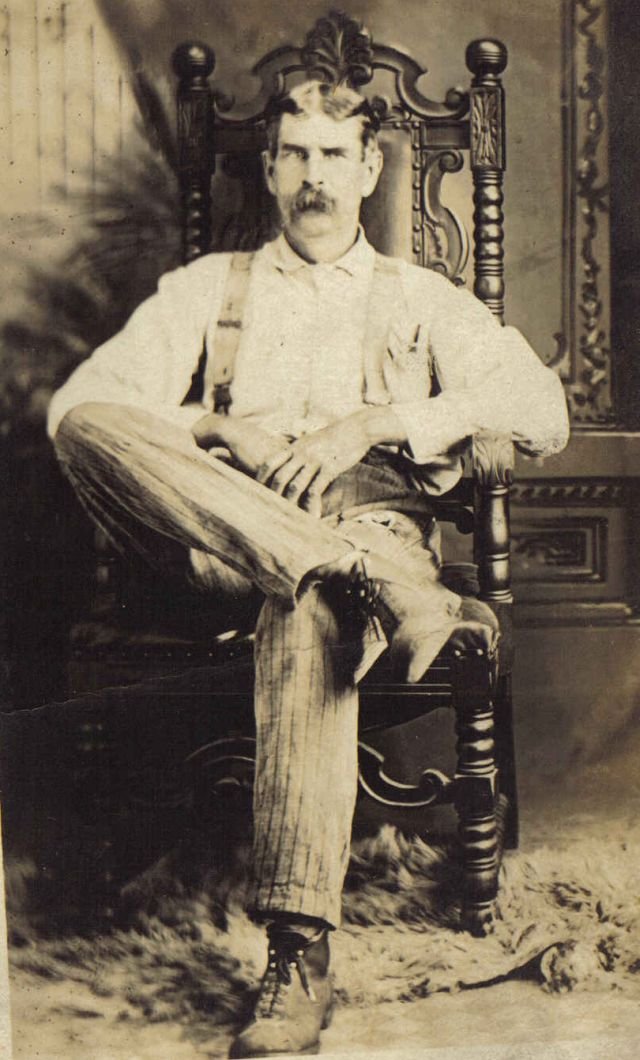 Frank Colson
Submitted by Harold Thompson
Thomas B. Carter and wife, Nora Criswell Carter with their daughter, Nellie in 1910. Parents of Thomas were William B. Carter and Sarah E. Anderson Carter. Parents of Nora were Lawson Criswell and Renia Cherry Criswell

Submitted by Faye Kerstetter


Carl B. Carter and his sister, Nellie Carter circa 1918 Their parents were Thomas and Nora Carter.
Submitted by Faye Kerstetter

Vince and Frances Mercer Cerreto 50th Anniversay 2006
Link to their Wedding Video Photo Story of the marriage of
Vince and Frances (Mercer) Cerreto married August 11, 1956 in Warner Robins Ga.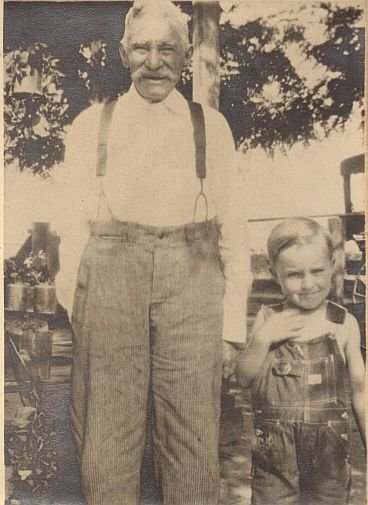 James Cecil Cherry was about 90 when this was taken in 1933.
He was a private for the Barkaloo Rifles, 57th GA Infantry during the civil war.
John Franklin Cherry was 6. The photo was taken in Wheeler Co GA.
James is buried at Eric Christian Church Cemetary on
RT 1 outside of Alamo in the Eric Crossing community.
Contributed by Mark Cherry

William Richard Cobb Gravestone, Nichols Family Cemetery, Jan. 2007
Photo by Eileen B. McAdams

Calvary Baptist Church Cemetery
Photo by Eileen B. McAdams


Gertrude Williford Spear, Hattie Vinson Cannon and Olive DuPree Stevens

Gertrude writes "We are having fun? Uncle William made this picture". It was probably taken in Milledgeville between 1898-1908. Hattie Vinson and Gertrude are first cousins and Olive Du Pree was a neighbor and schoolmate from Irwinton, Georgia. Their uncle was William Pleasant Williams who lived in Milledgeville, GA and took photos at the county fair.

Submitted by Laura Northrop

Rosa Spence Smith, Ellen Smith Cannon, Vesta Brown Cannon, Algernon Brown Cannon.
About June 1934. Algernon Cannon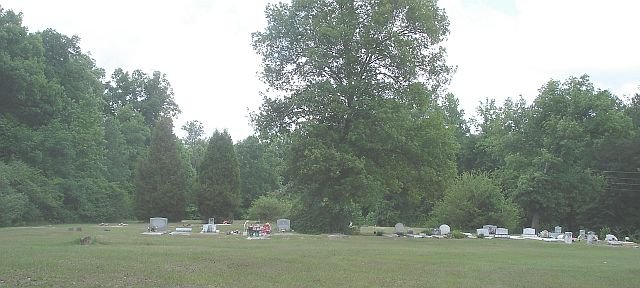 Cannon Quarters Cemetery
Toomsboro
Eileen B McAdams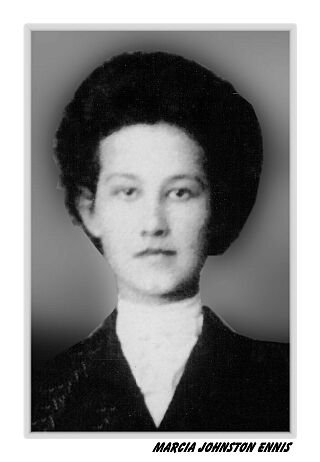 Marcia Johnston Ennis Deason Carson
daughter of Erasmus Augustus Ennis and Emma Middleton Haygood. born July 14, 1886
in Washington County, Georgia, was married to William Deason of Wilkinson County.
They ran Deason's store over by the railroad tracks in McIntyre, Georgia.
She remarried Felix Carson 2nd of Wilkinson County, Georgia and they ran the store together.
She died May 14, 1968 in Wilkinson County, Georgia. Derek Veal

Berrian Chambers
He is the son of Henry Chambers. Berrian settled in Early County, Ga.
Nancy Pickle Chambers
b. 19 Oct 1821 and d. 20 Oct 1882, wife of Berrian Chambers; Dau of Jacob Pickle and Sallie.
Earl Chambers

William Chambers Family
Old man William Chambers (CSA) bottom right and wife to the left bottom, Isabell Jane Garrett Chambers.
Williams' son, Lewis Morgan Chambers rear right and his wife, Lillie Louise McCorkle on the rear left.
William was born in Wilkinson County Georgia and moved to Montgomery Co, Ga apprx 1872.
Earl Chambers

C.S.A.
George T. Chambers
Mar 23, 1840 - Feb. 28, 1910
Co H 57th Ga

George Thomas Chambers was the son of John and Eliza Martin of South Baldwin County. Husband of Sarah Margaret Shepherd.

Eileen Babb McAdams


Memory Hill Cemetery, Milledgeville, Ga.
Inscripton
Sarah Margaret Shepherd Chambers
Jun 24, 1847 - Aug 11, 1891
wife of G. T. Chambers
Sarah Margaret Shepherd Chambers was the daughter of Berry Bateman Shepherd and Mahaney Hatcher.
She was married to George Thomas Chambers (buried Mt. Nebo) Nov 29, 1866 in Wilkinson County. She died of consumption
and was buried next to her daughter-in-law Jennie Ferrell Chambers, (grave unmarked) wife of John Bateman Chambers,
who also died of consumption in Milledgeville Dec. 24, 1898.

Shadrick "Shade" Crooms
Company B, Georgia 14th Regiment
Benny Hawthorne