Wilkinson County, Ga.
Photo Album
Unidentified Photos
Share your photos . Email me
Photographs are copyrighted by the submitter and may not be copied and/or published
without the express written permission of the submitter.

Group of men in front of Irwinton Courthouse about 1908
Submitted by Laura Northrop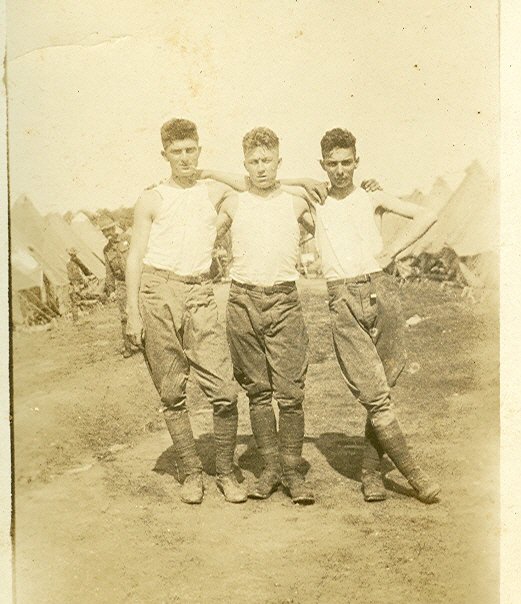 Photograph in possession of Eileen Babb McAdams.
Bentley - Babb connection.
On the back is Dec. 1923 and Grady B___, written in fading pencil.
A stamp with " Doyle C. Knight,
The Kodakers Friend, Mail or Bring Your Film To Me. Dublin, Ga."